The Best Auto Detailing Training in Philadelphia
THE DETAILING WORKSHOP NORTHEAST
Exclusively at Total Detailing
NEXT TRAINING SESSION: May 26TH, 27TH, 28TH, 2022
Call 484-854-1447 or email SHINE@TOTALDETAILINGPA.COM
2022 Dates:
May 26th, 27th & 28th
July 29th & 30th
September 23rd & 24th
Setting the bar higher for training standards across the Detailing Industry
Total Detailing is changing the way training is delivered to new business owners and employees. Join us and allow us to upgrade your detailing skill set. If you want to learn all of the skills to perform higher-end, high-ticket value services in your detailing business – this is the place to do it. We teach you the methods you need to grow your business and install confidence in your efforts.
This is a multifaceted training program, designed to give you the information you need to get started in the detailing industry. Our small class size ensures a very intimate and high-quality informative seminar. This is a part of our commitment to changing the way education is done across the industry.
ADVANCED 2 DAY DETAILING CLASS DATES
A collaboration between Total Detailing & The Detailing Workshop.
NEXT TRAINING SESSION: May 26TH, 27TH, 28TH, 2022
July 29th & 30th
September 23rd & 24th
Meet your instructors for March 25th & 26th, 2022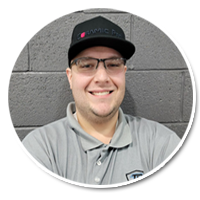 Gabe Fletcher
Owner Operator of Total Detailing – Gabe brings cutting-edge IT, business growth & motivational power to our training sessions via his business growth program at Detailing 3.0 – Fluent in Paint Correction, Paint Protection Film, Ceramic Coatings & Detailing – Gabe will lead the charge for your training session. Gabe also operates his own product line Auto Surface Protection Products.
Phil Miranda
Phil Miranda is the Owner-Operator of Miranda Detailing, based out of VA. Phil brings more than 10 years of detailing experience as both a detailer and business owner. Well versed in paint correction, ceramic coatings, chemical knowledge and interior detailing.
Brian Spitler
Brian Spitler is the Owner-Operator of Apex Auto Detailing, based out of Wernersville, PA. Brian brings years of industry pioneering experience in paint correction and surface protection to our team of instructors. Brian is also the founder of his secondary operation, Apex Surface Protection.
Carlos Serrano
Carlos Serrano of Serrano's Mobile Detailing in Dallas Texas has come up in the industry by none other than sheer determination. Carlos is a 10+ year industry veteran, that has made a name for himself by growing his Youtube Channel and providing tons of tips for newer detailers breaking into the industry. Carlos is a master of interiors – no one else knows what he does when it comes to interior services.
ADVANCED 2 DAY DETAILING CLASS
$1350/Student
May 26th-27th, 2022
State of the Art Facility
Climate Controlled
Clean Room Style Flooring
Indoor Wash Facility
High Bay LED Lighting
Your Training Will Consist of:
Introduction to Detailing as a Business (What you need to know to get started)
Complete Interior Process Training
Introduction to Automotive Paint Systems (Understanding clear coat)
Understanding Polishing & Compounding (When to use what pad/product combination)
Extensive Paint Correction Training, Paint Correction Techniques– Compounding, Polishing & Jeweling
Introduction to Ceramic Coatings
Opportunity to purchase $500+ in products for 50% off.
Maxshine 5″ M15 Pro DA Polisher w/ Maxshine 5″ Pad Set

Maxshine Swirlfinder LED Light

Maxshine Interior Brush Set
Maxshine Exterior Wash Kit
Maxshine Detailing Bag
Koch-Chemie 250ml Polish & Compound set.
Each Trainee also receives:
Certificate of Course Completion
Access to Wholesale Product Prices
Machine Polisher Discounts
Discovery call appointment with the #1 detailing business management software suite UrAble & a free 30-day trial.
$500 savings on a customized detailing business website
1 DAY DETAILING BUSINESS CLASS, MAY 25TH, 2022
$500/Student
Full-Day of Instruction, Free Marketing Audit for Businesses & Lunch Included
Want to know the biggest mistake detailers, window tint installers & PPF installers make in their business?
THEY JUST HAVE A JOB. THEY AREN'T RUNNING A BUSINESS! INVESTING IN YOUR BUSINESS SKILLS WILL NET YOU A MUCH LARGER RETURN ON INVESTMENT VS JUST FOCUSING ON YOUR PROCESS & TECHNIQUE! 
So you want to start a detailing, window tint or paint protection film business or grow your existing business – that's the first step. There are many ways and directions that you can do each of those things but wouldn't it be easier if you could get that information and just zero out the noise and unhelpful information? That's what our One Day Business Class is designed for.
If you are jumping into the auto detailing industry and starting a new business – this training will contain essential information for you as a new business owner to help you avoid costly mistakes.
If you are operating an existing detailing, PPF or window tint business – this training is also for you because our training contains information on what tools you can utilize to leverage your available resources and scale your operation.
Things you will learn while you are in this class
(these are just broad sweeping topics, there is much more)
What type of business do you want to run?

There are several different styles of auto detailing businesses, we can help explain what those are and what is a good fit for you.
Will your market support your business vision?
Every area in the country has different demographics, income levels & communal settings all of which play a large role in what type of business can be supported there.
What do I charge?
This is the most common question that is asked amount new business owners. The answer is that there are many variables but there is only one calculation.
What tools do I need?
This is another very common area that detailers are often caught up in. Seeing Youtube Detailers show off their endless process and tool selection creates a mental issue of comparing yourself to them. Hint – you don't need all of it.
Where should I focus my marketing efforts?
There is a large problem with our industry in that people will focus growth and marketing efforts in places that are extremely counterproductive. We will go over the areas that you should be focusing on and what has shown to have the most impactful ROI.
How do I sell detailing, ceramic coatings & paint protection film?
This is the largest issue that everyone has across the business world. Selling is the most important part of this entire process and you need to be selling to your clients and customers with a certain goal in mind. HINT – IT'S NOT ABOUT MONEY. 
How do I hire the right staff?
Hiring and keeping a bad employee or staff member can cost your business thousands and thousands of dollars. We can help you weed out those employees and help you focus your time and efforts on finding and growing the ones that want to grow with you.
Automating your tasks!
As your business grows, it becomes essential to ensure that you are being efficient and spending your effort in the right areas. Tasks like follow-up, phone services, invoicing, booking appointments, text messages can all be automated to save you time!
Create another version of yourself!
Entrepreneurial cloning is a methodology that you follow when you want to run a business but not touch every task yourself. You set standards in place to ensure that tasks are completed each time, the same time, the same way.
There are many more items covered but these are the biggest.
Request More Information on Training
Areas of Training Available
The Detailing Workshop & Total Detailing offer training in these specific areas, which one are you looking for help with?
Business Operation
Learn how to properly operate a successful detailing business and propel yourself into profitability. 
Wet Sanding*
We teach you the ins & outs of wet sanding on vehicles. You'll be able to tackle even the toughest paint problems.
Interior Work
Interiors require extensive knowledge of fabrics, surfaces & safe chemical combinations – we've got you covered.
Polisher Operation
Paint Enhancements, Paint Correction, Dual Action Random Orbital Polishers & more.
Ceramic Coatings
You can protect any surface with a Ceramic Coating. Learn the do's & don'ts. 
Detailers Dilemma
Knowing when to stop can be difficult. We help you learn where to draw the line.
Up Selling
Offering additional services is a gateway to profitability. Missing this is a huge mistake.
Efficiency in Processes
How to perform tasks efficiently is extremely important. We've got that too.
What should I expect from a training session?
You'll be training in our state-of-the-art detailing facility. Temperature controlled, LED lighting, and indoor washing so you don't have to worry about working outside.
You'll be learning techniques and processes that are at the front of innovation in auto detailing. Gone are the days of working yourself to death. Learn how to get things done correctly and quickly.
You'll have the opportunity to learn from industry leaders
You'll leave our training classes with real-world, hands-on experience that you can put into action immediately – we are going to show you the exact methods we use in our top-tier, highly rated facility every day.
We have plenty of hotel accommodations nearby and are 15 minutes from the Philadelphia Shopping Outlets – You can do more than just train.
PURCHASE YOUR TICKET & ADD-ONS BELOW!