Customized, one on one detailing training for any level of skill. Are you ready to advance your abilities and knowledge in the ever evolving world of detailing?
Customized Training Classes - Focus on the areas YOU want to improve
One on One - Personalized, full attention training the requested skill set
Professional - Get training from an industry leading business operator
Flexible - Choose the amount of training you want: full day or half day
Hands On - Real skill practice time with an active instructor
Certification of Completion - Display your training proudly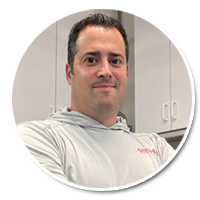 Phil Miranda - Mid Atlantic
My name is Phil Miranda. I've operated a successful detailing business for more than a decade in the Virginia Area, Miranda Detailing. During that time, I have operated a Youtube Channel (Miranda Detailing) and have provided in-depth knowledge and information regarding the operation of a detailing business, techniques and helped to set industry standards. I bring my years of training to you so that you may excel in your business or just to improve in your own detailing techniques. I look forward to talking with you.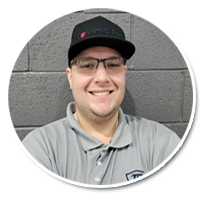 Gabe Fletcher - North East
My name is Gabe Fletcher. I operate Total Detailing Auto Surface Protection in Pottstown, PA. We bring years of website development and business growth experience to your detailing business. We also specialize in Paint Protection Film, Ceramic Coatings, Window Tint & Auto Detailing. I bring steadfast dedication and learning surrounding detailing to our operation.
CUSTOM TRAINING JUST FOR YOU
The Detailing Workshop is proud to offer the industries FIRST customized training sessions. Below are some of the areas you can choose from:

Business Operation
Learn how to properly operate a successful detailing business and propel yourself into profitability. 

Mobile Detailing
Running a mobile detailing business efficiently is challenging. We can help you with that. 

Interior Work
Interiors require extensive knowledge of fabrics, surfaces & safe chemical combinations – we've got you covered.

Polisher Operation
Paint Enhancements, Paint Correction, Dual Action Random Orbital Polishers & more.

Ceramic Coatings
You can protect any surface with a Ceramic Coating. Learn the do's & don'ts. 

Detailers Dilemma
Knowing when to stop can be difficult. We help you learn where to draw the line.

Up Selling
Offering additional services is a gateway to profitability. Missing this is a huge mistake.

Efficiency in Processes
How to perform tasks efficiently is extremely important. We've got that too.
Special Perks for your business
Each student that completes any classes at The Detailing Workshop will receive these special benefits, available only to the student via our Partnership with Car Supplies Warehouse.
Machine Polisher Discounts
Access to Wholesale Product Prices
Weekly Business Tips Newsletter
One on One Business Coaching

"Working with Phil at The Detailing Workshop allowed me to step into a much more advanced knowledge level of paint correction and polisher operation techniques. I left this class with added confidence that booked me a $3600 paint correction & ceramic coating job, 3 days after completing this class, my largest grossing booking yet."
Gabe Fletcher – Total Detailing, PA
Frequently Asked Questions
What can I learn at The Detailing Workshop?
The Detailing Workshop is a one of a kind experience. We are the industry's first training program that offers training in every aspect of detailing that the student wants to learn. You get to choose the exact areas that you want training in and we will custom tailor a session JUST FOR YOU.
How much class time do I get?
Typically, most sessions are broken into 3 different lengths. 2 hours, 4 hours, and 8 hours. Some students may elect to have multiple days of training to maximize their visit value. 
Are there hotel accomdations?
There are a variety of hotels and lodging in our area. We can provide you a list of recommended hotels in our area at your time of inquiry. We are located in Chesterfield, VA. 
Can I purchase the products I train with?
Yes! We will have an assortment of detailing tools, polishers, and products that you can train with. You will have the ability to purchase those tools at the end of your training session for a special price. 
How do I pay for a training session?
At the time of booking, the cost of your training session will be due in full. We will send you an electronic invoice for you to pay. 
What is the cancelation policy?
You have the option of canceling your training session for up to 7 days prior to the date you have selected for training. If you cancel your training session with less than 7 days notice of your session, you will only be refunded 75% of your training session costs. 
Sign Up Today. Satisfaction Guaranteed
We know that you will be thrilled with our class selection and 1 on 1 experience. If you aren't completely satisfied at the end of your class, we will give you your money back
Sign Up Now